Northern Virginia Esthetician and Advanced Esthetician Training School
Choose our esthetician school to propel your career with unparalleled training, ensuring you stand out in the vibrant world of esthetics.
Our Programs
Pre-Registration
Ready to get started? Getting started could not be easier, call 540-720-1444 or use this form to get in touch to request more information about admissions. We offer tours of our school's facilities 
Programs
Our training programs provide professional-level training to ensure our students meet the necessary requirements to take the state board, obtain licensure, and establish a career in high demand industry.
Testing and Standards
Our specialized training programs are certified through SCHEV and DPOR and involve online theory, tests, exams, and practical hands-on training with professionals in our luxury teaching spa.
News & Events
Career Opportunities
According to US Department of Labor: "Employment of estheticians is expected to grow much faster than average, increasing 38% growth from 2008-2018."
Many of our students get a job BEFORE they graduate! You would be eligible for career paths that include: salons, day spas, medical spas, physicians offices, self-employment, beauty training, and sales.
Staff
Our instructors are some of the best in the industry—they don't just teach, they lead innovation in skincare. You'll get both a hands-on education and the inspiration to make it your own.
"It makes such a difference when you get to learn about something you love! I loved the teachers, the workbooks, material, the hands-on portion – all of it. I don't think I can pinpoint only one favorite thing."
ADVANCED EDUCATION & MODERN LEARNING
Our programs are designed to provide you with a well-rounded education, giving you the proper skills and knowledge to launch a long-term and successful career in esthetics. Many esthetic procedures have advanced over the years which is why we use modern technology and techniques in order to teach you the most advanced procedures.

Education Accreditation
Our esteemed esthetics program is fully certified through DPOR. It offers a comprehensive blend of online theoretical coursework, rigorous tests, in-depth exams, and specialized hands-on training sessions. These sessions are conducted by seasoned professionals in the serene environment of our luxury teaching spa, ensuring an unparalleled learning experience for all participants.

Learn from Professionals
Our instructors, renowned as industry leaders, aren't just educators — they are at the forefront of skincare innovation, continuously pushing boundaries. Within our master esthetician program, you'll not only receive an immersive hands-on education but also be instilled with the passion and inspiration to carve your unique path in the world of esthetics.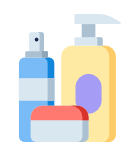 Luxury Teaching Spa
Within our esthetics program, we prioritize hands-on skills, and as a result, our students gain the confidence to excel across various services. By interweaving theory with substantial practical sessions in our luxury teaching spa, you'll not only master techniques but also become adept at using state-of-the-art equipment, thereby bridging the gap between learning and your future professional endeavors in esthetics.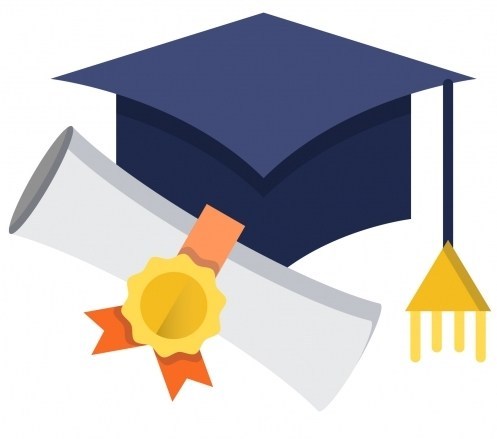 Earn a Certificate
Situated at the forefront of education, our aesthetician school seamlessly integrates professional-level instruction into our training programs. By doing so, we ensure that our students are adeptly prepared to tackle the state board examinations and subsequently obtain their licensure. Consequently, with this robust foundation, they are uniquely positioned to embark on a thriving career in the ever-growing esthetics industry, standing out with unparalleled expertise.
Location
2785 Richmond Hwy.
Suite 113 & 115
Stafford, VA 22554
NoVA's Premier Esthetician Training School
NoVa Esthetics Training School is the leading esthetician school in the Commonwealth of Virginia, dedicated to offering students the highest quality training in the field of esthetics. Our school is fully accredited and adheres to the state's rigorous educational standards, ensuring that students receive a excellent education that meets all the necessary criteria to become a professional esthetician.
At NoVa Esthetics Training School, students undergo a comprehensive and demanding training program designed to prepare them for a successful career in the esthetics industry. This program comprises classroom instruction and hands-on training, allowing students to gain the knowledge and practical experience required to become skilled estheticians. Furthermore, the school's instructors are knowledgeable and experienced, providing students with the guidance and support they need to excel.
The school's dedication to excellence extends beyond its training program, with a strong emphasis on assisting students in finding excellent job placements after graduation. The school has established strong relationships with leading employers in the esthetics industry and works closely with them to help place graduates in fulfilling and rewarding positions. As a result, students can feel confident in their ability to secure employment after completing their training at NoVa Esthetics Training School.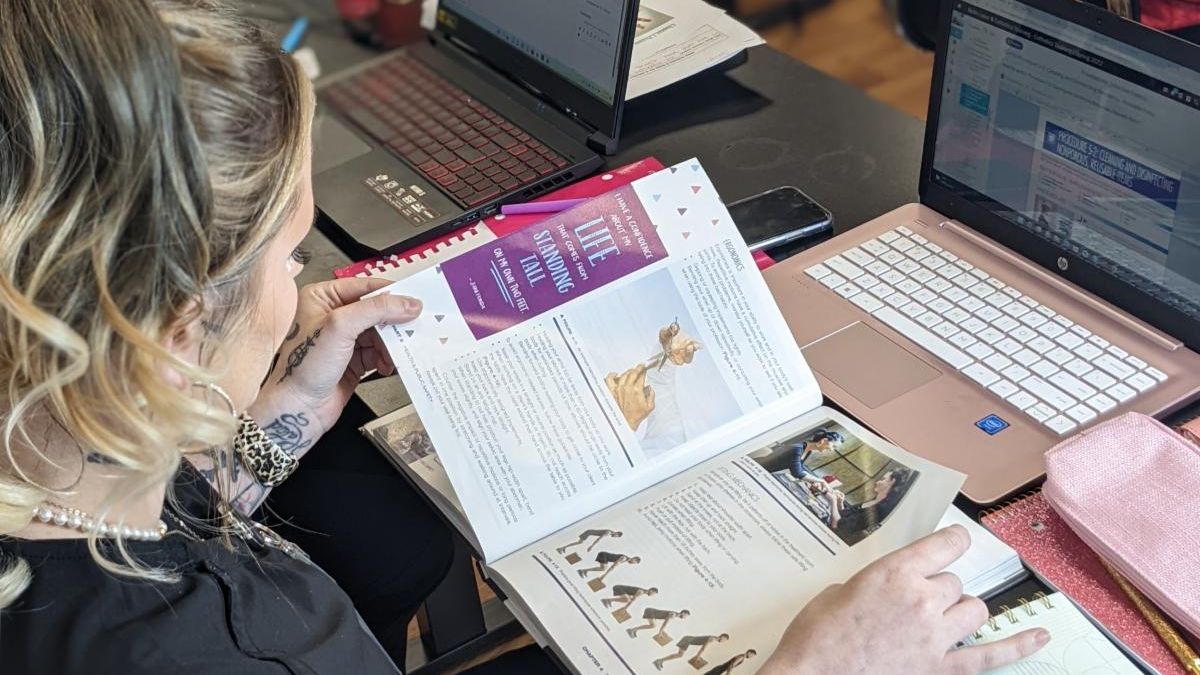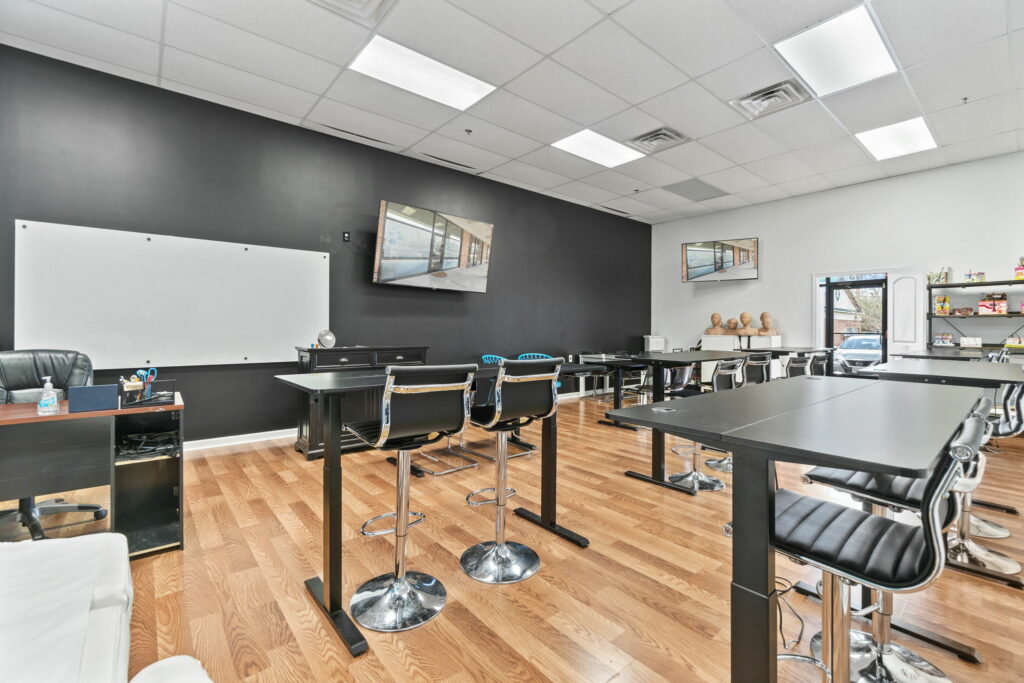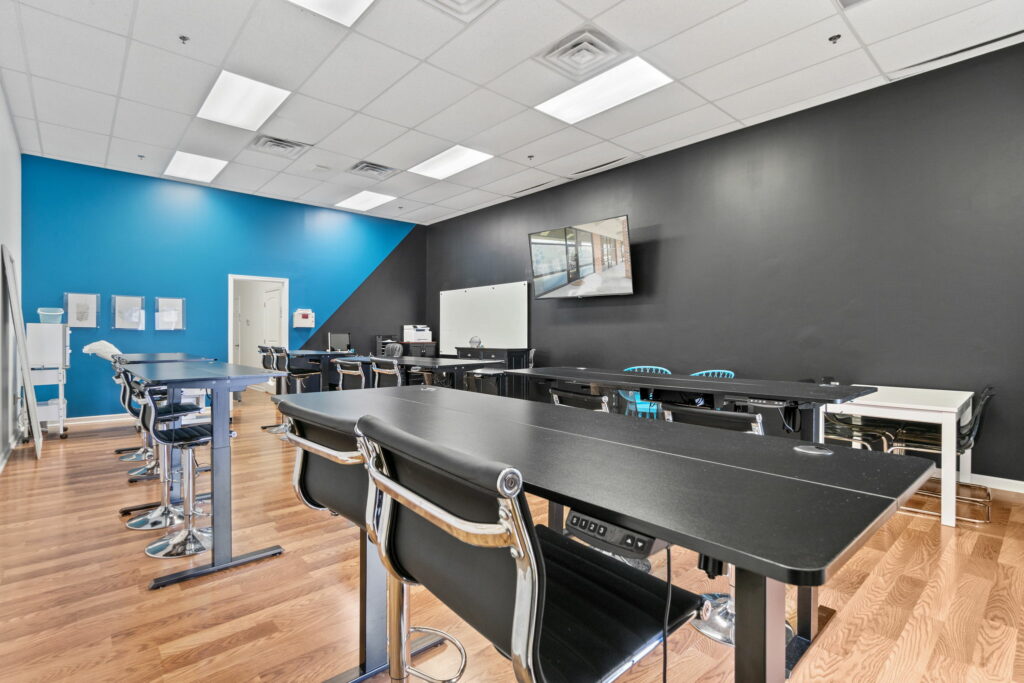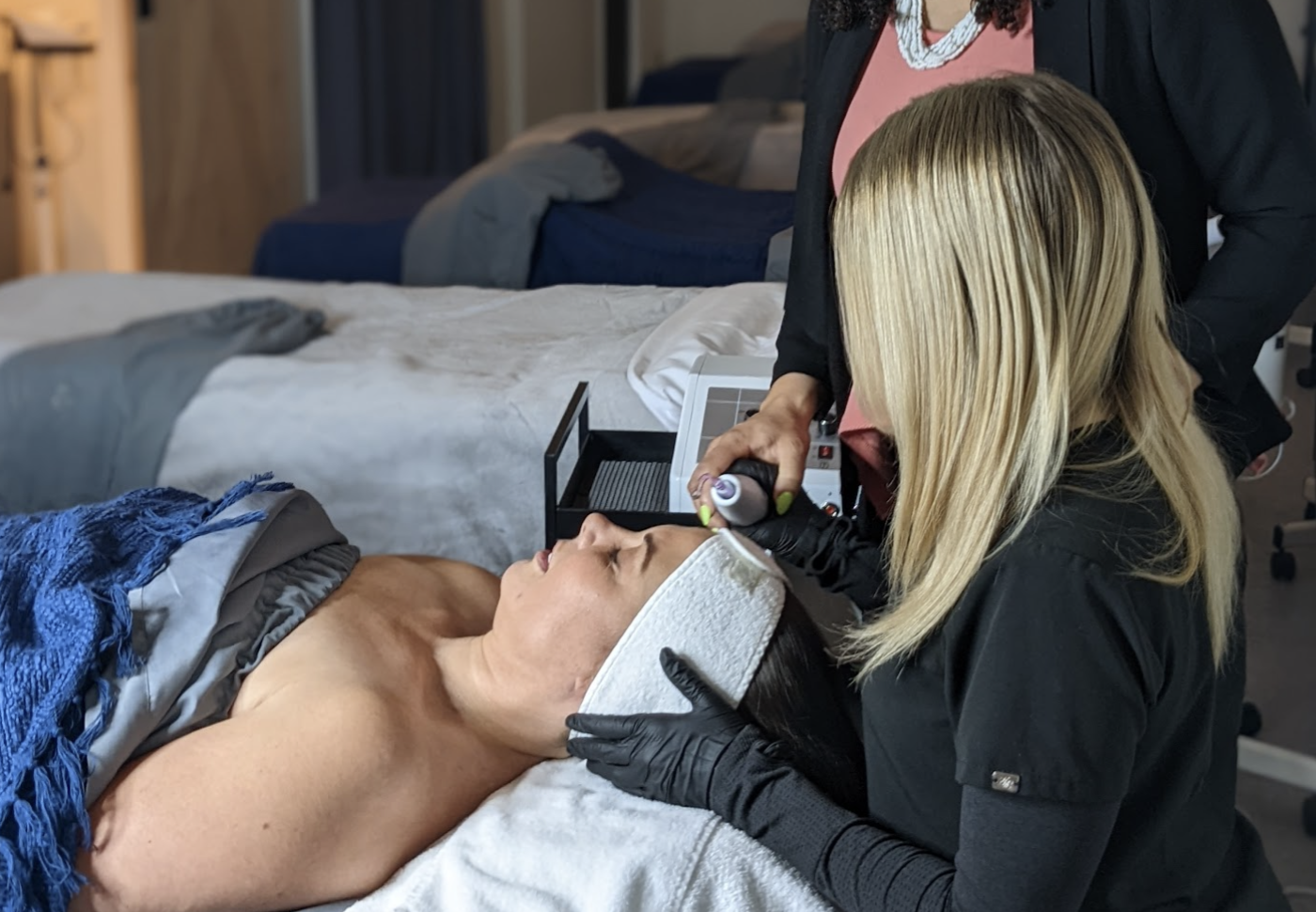 Advanced Esthetician Training Program
The Advanced Esthetician Training Program at our institution provides a comprehensive pathway for those passionate about elevating their skills in the realm of esthetics. This advanced esthetician training is meticulously designed to align with state requirements, ensuring that students are well-prepared for a Virginia advanced esthetician licensure. Our curriculum delves deep into subjects like Advanced Skin Care & Modalities, State Laws, Advanced Anatomy & Physiology, and offers a rigorous overview of advanced procedures like Chemical Exfoliation and Lymphatic Drainage.
For those keen on the practical application of their skills, we have integrated hands-on sessions that cover Advanced Treatments, Microdermabrasion, and Lymphatic Drainage Treatments. Additionally, students will benefit from our inclusive course materials like the Milady Standard Esthetics Textbooks, CIMA Digital Course Access, and a specialized Master Esthetics Student Kit, including an Esthetics Training Mannequin Head. A crucial note for potential enrollees: this advanced training program requires students to either be licensed estheticians or be enrolled in our foundational esthetics program. To ensure the highest training and compliance standards, prerequisites include completing an accredited Esthetics Program or holding an Esthetician License, along with meeting DPOR License Requirements.
Intrigued about shaping your future in the esthetics industry? Dive deeper into our program and uncover how we can help you stand out in this competitive field.
Discover more about our Advanced Esthetician Training Program today!
I had the best teacher ever
I attended this school from August-March for the esthetics basic class and I absolutely LOVED my experience with this school mainly because I had the best teacher ever. Kaelie was my teacher and from the moment I stepped in her class she made me feel comfortable and excited about school. I was nervous about attending class but all of that went away because of Kaelie. Kaelie also made sure that before moving on to any subject, EVERYBODY in the class understood what we were working on. She made class interesting and also rewarded us when we exceeded expectations. I look forward to going back to get my masters. I also love the owner of this school Maggie, I was able to get a service done by her while I was in school & LOVED it!
I loved my experience
I loved my experience with NVLET!!! I had the best teacher Kaelie who was very knowledgeable about the curriculum and down to earth! My class was the GOAT and I feel like through this class I met some Forever friends. Don't think about it, sign up for a tour and invest into this program because it definitely molded me to the estie babe I am today ❤️
The "Esthetician School Near Me" you've been searching for…
If you're looking for an esthetician school near me, NoVa Esthetics Training School is conveniently located in Stafford, VA, between Woodbridge and Fredericksburg on I-95. This highly-regarded school offers a comprehensive curriculum to prepare students for successful careers in the beauty industry.
At NoVa Esthetics Training School, you'll receive hands-on training in a state-of-the-art facility with the latest equipment and techniques. In addition, you'll learn from experienced instructors passionate about sharing their knowledge and helping you achieve your goals.
In addition to your high-quality education, NoVa Esthetics Training School offers a supportive and inclusive learning environment. You'll be part of a community of like-minded individuals striving to achieve their dreams.
Whether you're interested in becoming a licensed esthetician, a skincare specialist, or a makeup artist, NoVa Esthetics Training School has the resources and expertise to help you succeed. So if you're searching for an esthetician training school near me, look no further than NoVa Esthetics Training School in Stafford, VA.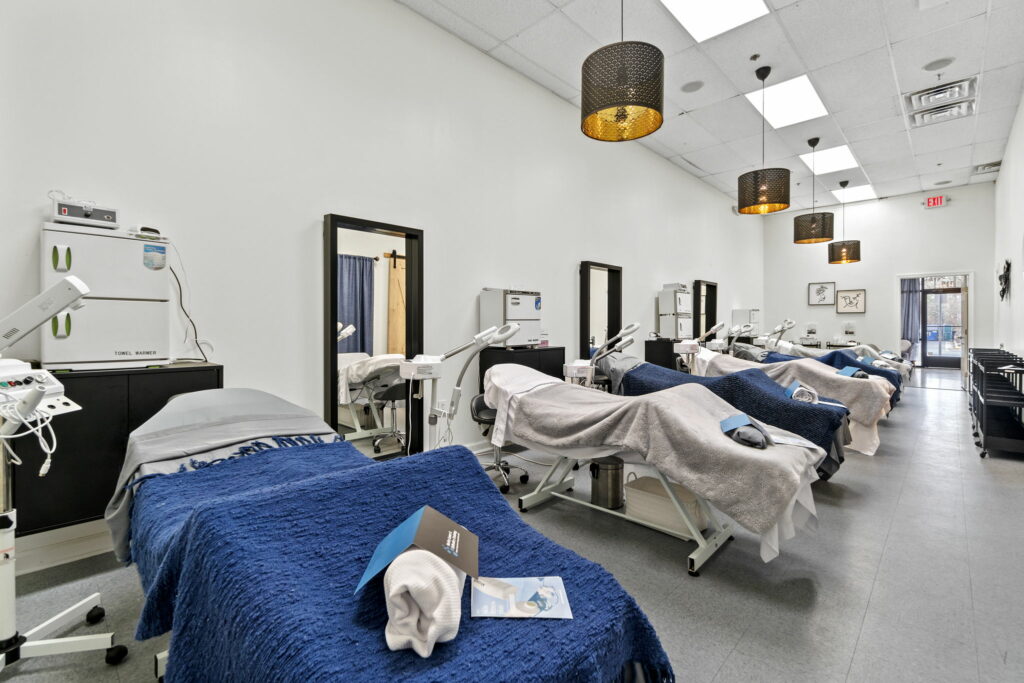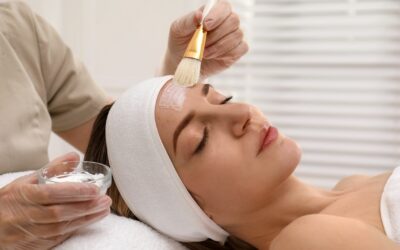 Explore the world of chemical peels, tailored treatments for various skin issues. This guide covers the types, preparation, risks, and recovery, offering insights for those considering this skin resurfacing option. Be informed and prepared for a rejuvenated complexion.
read more