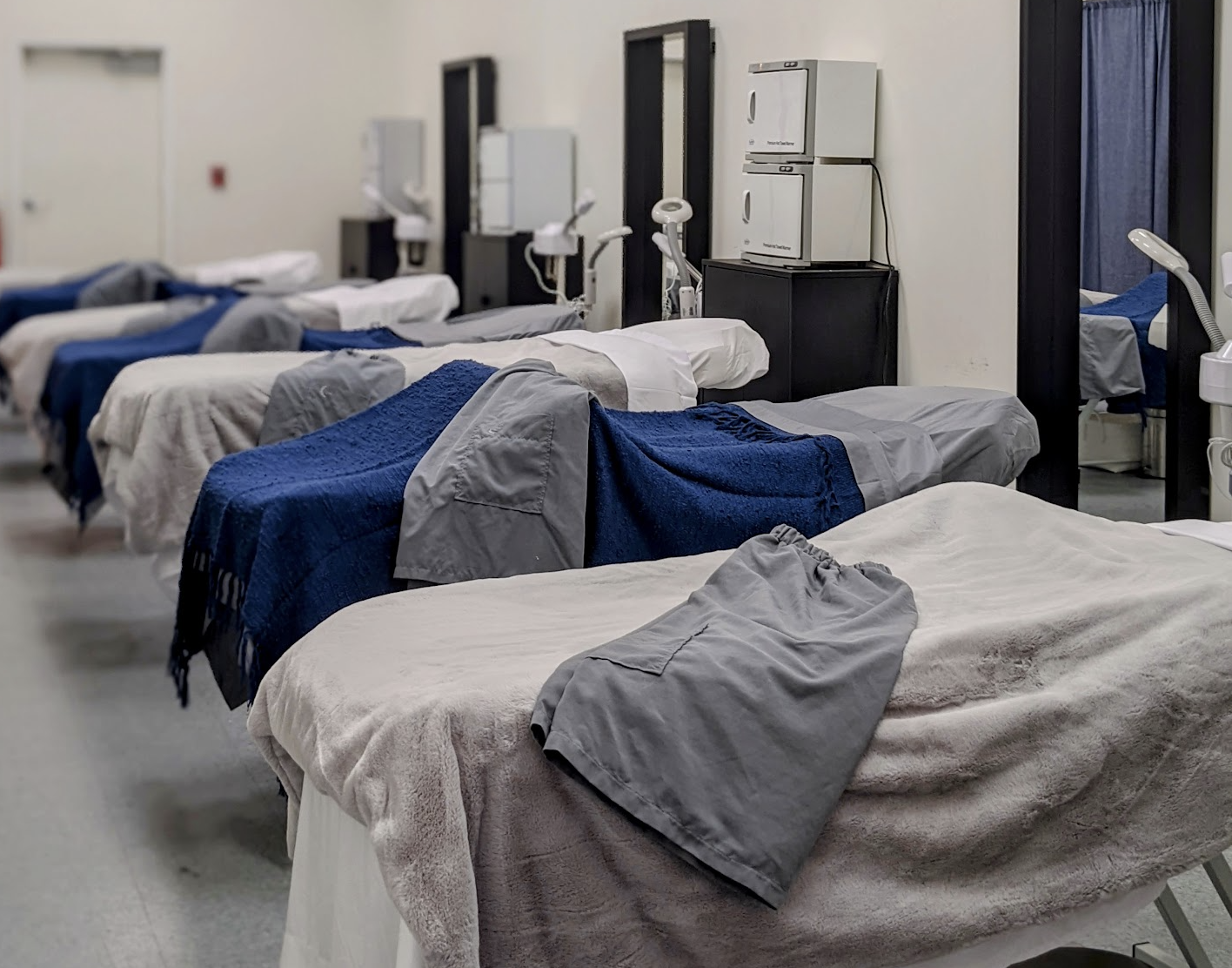 If you've got the itch to start switching things up a bit and pursue your passions, you might be intrigued by the prospect of becoming an esthetician and being a part of people's self-care processes. 
Whether you're interested in switching careers from your existing one or are pursuing a career as an esthetician under other circumstances, there's no better time than the present to make your dreams a reality. 
Wondering how to make it happen? If you're wondering how to become an esthetician, an esthetician's average salary, or the requirements to become an esthetician, we can help with that.
This article will go over what you can expect from becoming an esthetician. From the requirements and training in your state to all the career and money-making possibilities that come with an esthetics license, we'll get you on the path to start your exciting new career. Plus, if you've just become a licensed esthetician, we'll be sharing ways to get your first steps right so that you set yourself up for success.
What is an Esthetician?
At its core, an esthetician works with clients to provide skin and body services that include, but aren't limited to, facials, acne, and anti-aging treatments, body wraps, hair removal, and more. Having an esthetician's license means being passionate about and having an intrinsic knowledge of how the skin works, skincare products, ingredients, and the solutions to meet various needs.
  If you want to become a licensed esthetician, it also doesn't mean that you are bound to work in a spa or salon. Working as an esthetician can lead you to be a brand representative, corporate educator, or even a content creator for some of the biggest brands in the world! 
Types of Estheticians
If you want to learn how to become a licensed esthetician, it's important to know the different types of estheticians there are and to decide if there are any areas you would like to focus on specifically. 
This can also dictate your esthetician salary, so it's important to make sure you're doing what you love and what will be right for you financially.
Skincare Specialist
These estheticians focus on providing clients with skincare products, facials, and procedures that keep their skin looking its best. This speciality goes beyond just facial treatments to also focus on skin conditions involving the full body. 
Facial Specialist
Facial Specialists study rigorously to learn and practice in-depth facial care procedures, including facials and deep cleansing treatments. 
Spa Therapists
This speciality requires training in a variety of disciplines to cater to the needs of salon customers, including facial and full body massage techniques. 
Waxing Specialists
Wondering how to become a waxer or how to become a wax specialist? This concentration trains specialists to remove hair from all over the body but can focus on certain areas of hair removal as well. 
What's the Difference Between an Aesthetician and an Esthetician?
Because they have almost identical names and work in similar professions, it's common for a lot of people not that familiar with skincare, waxing, or related industries to get the two professions mixed up. 
However, aestheticians usually handle the medical side of skincare, whereas estheticians focus more on cosmetic treatments like providing facials and waxing services. 
If you're wondering how to become a certified medical esthetician, this distinction can be even more important. After all, you don't want to wind up going into the wrong field! 
Though both operate medically, medical estheticians are equipped to perform botox or invasive cosmetic procedures, whereas aestheticians focus more on treating patients with serious skin issues.
Is it Hard to Become an Esthetician?
Becoming an esthetician is for those who enjoy working with the skin, beauty products, and serving others. Esthetics is also an option for those already in business, marketing, or nursing, as those skills are a must for a successful esthetics career.
The requirements to become an esthetician vary by state opportunities and include an average of 600 hours to apply to get your state-certified license. You need to be at least 17 years old and have some high school education to start training in most states. Some programs allow you to start training while still in high school.
How Long Does it Take to Become an Esthetician?
If you're wondering how long it takes to become an esthetician and are unsure of the time commitment it takes to pursue schooling, we have the complete breakdown. 
The number of hours it takes to become an esthetician depends on which state you want to get your license in. The average number of hours is 600 but can be as little as 150 hours, and upward of 1000 training hours in some states. In Virginia, students are required to have 600 hours of training.
Is
 B

ecoming an Esthetician

 W

orth It?

There are many benefits to becoming an esthetician. Ultimately, especially if you start your own independent business, you'll have much more control over your pay – plus, there are other flexible and diverse career options in the industry and ample opportunity for challenge and growth. You also get to work with and help a range of people.

It can be enriching to grow a business and also grow with your clients. There is nothing like watching your client's eyes light up after meeting needs that they had no idea how to meet. If you love beauty, an esthetics career will keep you on your toes. There is no cap on earning potential or learning opportunities. 
What Can I Do with an Esthetician Certificate?
Becoming an esthetician can lead to many different career paths, including working at salons, spas, resorts, or even cruise ships. Licensed estheticians can also serve as medical estheticians, makeup artists, brand ambassadors and representatives, sales professionals, salon managers, product buyers, marketing and content creators, brand educators, state board employees, and more.
Since there is no one way to be an esthetician, the sky's the limit once you've received your license. The trick is to find your niche. 
Most esthetician schools only offer basic training in adhering to state board regulations; they might not necessarily prepare you for "the real world." You may need advanced training in your chosen field, so you might want to research continuing your education or apprenticing in facials, hair removal, or other modalities like eyelash extensions, microblading, or threading.
Do Estheticians Make Good Money?
The average licensed esthetician salary in the United States is around $40,000, but it can vary state by state.
Keep in mind that this is the average salary of an esthetician working in a salon before tips are taken into account. This number also does not include the potential earnings of those working on their own or estheticians who work in other fields outside of offering skin care treatments.
Can Estheticians Make Six Figures?
Since there are so many career options for those with an esthetician's license, there is a lot of potential for making six figures. If you're looking for a total for "How much can an esthetician make?", the sky is really the limit. 
From salon professionals offering high-end services and salon owners to executive-level beauty marketers, esthetics can be highly lucrative. You can even reach celebrity-esthetician status on social media through your work – and then you can really make some serious money! 
If you are a salon professional, building a loyal clientele takes time, but once you've achieved a high-volume clientele, it is in your best interest to acquire your own space or become a salon owner yourself. 
When learning how to be an esthetician, it's wise to begin your career to apprentice at high-end salons or spas and offer high-ticket services in your chosen esthetics field once you go solo. 
For example, if you are a waxer, your focus would be on mastering more expensive services that you love doing, like Brazilian waxing, so that you are justified in setting that service price at the higher end of your market rate. 
Those offering high-ticket services like eyelash extensions or microblading can be in the running for making six figures a year. Medical estheticians with nursing degrees can offer more invasive and expensive services like Botox, laser therapies, high-percentage acid peels, and more.
Final Thoughts
Since there are so many avenues to explore when it comes to learning how to become an esthetician, it can be hard to know where to even begin if you're interested in the career move. If you have additional questions or once you decide this career is for you, contact Nova Esthetics Training to begin the enrollment process! 
Once you've begun practicing in the field, your success is pretty much up to you! Create a niche for yourself that can't be denied, and make sure to market yourself and your business and stay up to date with trends and clients' preferences. Once you've found the process and flow that works for you, the sky's the limit!
BE A PART OF THE #NOVAFAM!
Follow us on Instagram

@novaestheticstraining

 for all of the up-to-the-minute news and tips.

Call us at 540-720-1444 or live chat with a Nova representative from 10:00 AM – 4:00 PM EST.

Email us at admin@nvlet.com and put INFO REQUEST in the subject line or contact us 

here.
Most of the information in this post was provided by Starpil Wax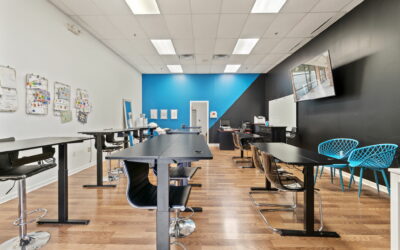 What's the difference from an esthetician and an aesthetitican? Are you...
read more